Single-Page Visits Percentage
Reasons for why people leave your website without any activity
It doesn't matter at all how much great you think your online store might be, you are not going to earn if people don't like to spend much time while exploring your site. The bounce rate is nothing but the total number of peoples who leave your site in a hurry without doing anything. What Google defines it is as "the percentage of single-page visits". It's in your best interest to reduce the bounce rate so that people stay, view multiple pages and hopefully buy something from your website. If the bounce rate of your site is high, then there may be something on your landing page that use to turn away people very quickly. To name a few reasons, it could be anything from longer loading time to wrong color schemes.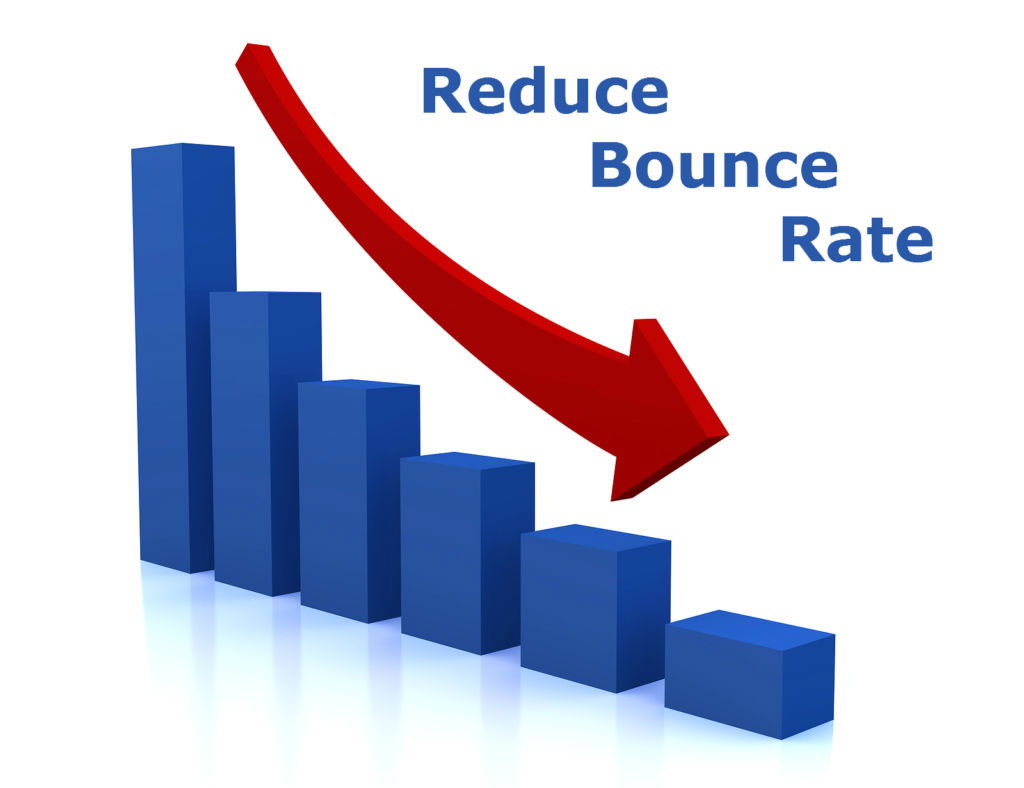 To get you more covered about the bounce rate of your online store, we have for you the best Los Angeles web design company, SFWPExperts. You can ask us for a much effective assistance if you need in SEO or IT field. We have made many online businesses climb the ladder of success when they came to us as less appealing eCommerce websites.
Here are some of the measures you can take for reducing the bounce rate:
- Determine the visitor's behavior who stays and go deep into the site comparing to those who leave quickly. Do they use different browsers? Different web platforms? Do they use different search terms for finding your site? If they use different browsers or devices, you might want to redesign your site for making it compatible with all platforms that include smartphones too. If a certain keyword is used by the visitors with a high bounce rate, come up with the other one or build a landing page that reflects that keyword in a better way.
- If you are gaining a very low conversion ( sales ) rate, you might need to take a step back for doing a revaluation of your entire message. What your message conveys might not be what people look for. You might need to go for performing additional market research. You will have to have a clear understanding of who are your customers, what they are looking for and even make sure your website is offering the answers that they are seeking.
- Make your site user-friendly so much so that's possible. Maybe because your site crashes the browsers of users that's why many people wouldn't be staying on your site. Or more likely they would be facing trouble in finding whatever it is, they are looking for. How easily people can navigate to your site? Is the search function more like to intuitive? Is everything in an organized manner?
- Start putting up social logins on your site. Let people log in to your site via Twitter, Facebook, Google+, etc. instead of insisting them to create a username and password just to use your site. This will benefit both parties you and them as well since you don't need to worry about them when they forget their password while visiting your site.
- Nothing should disrupt their experience on your page. Usually, people get very annoyed with popups, so don't either try to use them or limit their use to a few of the specific purposes only. Other distractions you need to cut out of your website are videos and audios that starts playing automatically. People don't like to be forced on them, ads or commercial videos. They will take almost no time in closing the browser.
- Have segmented properly all of your content? While you want to answer the questions of visitors and provide solutions to their problems, you should not place all of them in one spot. Make groups of contents into categories or segments. Split the long posts into multiple pages.
If you are facing trouble in figuring out why your site has such a high bounce rate, your priority should be to make your site fast loading, unique designed, informative and user-friendly.
Yes, I know you may be occupied in achieving your targets or guiding your associates but what we mean to say is free up a very smaller portion of your time and visit the best Wordpress website design company's website, SFWPExperts. We are highly recommended by small scale and large scale business owners who choose to establish their online store as a brand. Our email and phone lines are totally of your use if you want to clear out something between conversion rate and bounce rate.
The Contact Details of SFWPExperts are given.
Phone: 213–277–9177
Mail: la@sfwpexperts.com
Address: The Gas Company Tower, Los Angeles, CA 90013, United States
Google Map: